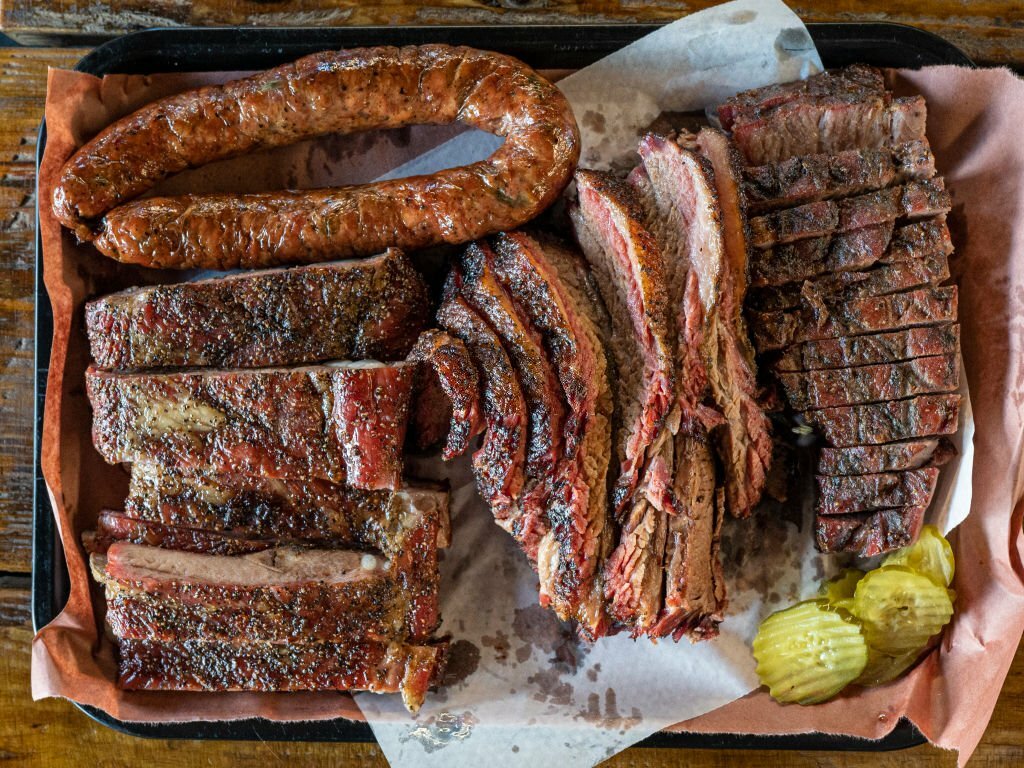 The cooking trend at home has evolved since the peak of the Covid-19 pandemic. While dining out, or what the USDA terms "food away from home," swiftly returned to pre-pandemic levels in April 2021, the cost of eating out continues to climb, with a 4.5% increase in 2021, followed by a 7.7% surge in 2022, and a continued rise in 2023.
However, a passionate group of home cooks kept the stovetops hot and the ovens fired up. These culinary enthusiasts are not just settling for fresh bread or homemade pasta; they're ready to level up their game, setting their sights on a more elevated culinary challenge - steaks.
If you're ready to venture into cooking steaks at home, seeking guidance from a pro is a smart move. Trained chefs can be your compass, steering you toward steaks that guarantee culinary success. More importantly, they can show you away from cuts that might be all sizzle and no substance for a newbie cook.
Chef Peter Sidwell, the in-house expert at U.K.-based kitchen retailer CookServeEnjoy, says, "The best steak for home cooking ultimately hinges on your personal taste preferences and cooking skills. Consider factors like marbling (fat content), thickness, and your preferred cooking method when selecting a steak.
Regardless of your choice, mastering proper seasoning and cooking techniques is key.There are specific cuts that Sidwell and fellow culinary artists caution less experienced home chefs to avoid entirely.
Round steaks, including the eye of the round, top round, and bottom round, are known for their minimal fat marbling, which can result in less flavor and a trickier cooking experience compared to their fattier counterparts, as explained by Walter Nunez, the executive chef at The Rex Steakhouse in Redondo Beach, Calif. These cuts are sourced from the rear and hind leg of the cow, areas subjected to significant muscle movement, resulting in tougher meat.
Nunez advises that cooking these cuts at home demands patience and time since they thrive with a low-and-slow approach, ruling out grilling, reverse-searing, or stovetop cooking. According to the chef, unless you're aiming for an intense jaw workout, these cuts are better suited for braising, stewing, or a slow-cooking method.
When it comes to eye-round steaks, chef Taylor Kearney offers a workaround. He suggests using thinner cuts or the sous-vide method to combat their inherent toughness. Trying to cook them like a typical steak, Kearney warns, will yield results quite different from what you might expect.
Kearney, the vice president of culinary at Harwood Hospitality in Dallas, Texas, oversees an impressive portfolio of 11 restaurants and bars, including the renowned Stillwell's Steakhouse & Bar.
You've probably noticed the distinctive triangular shape of the tri-tip steak, which gives it its name. And you might have been enticed by its budget-friendly price tag at the grocery store. However, Chef Kearney advises a cautious approach. While this steak has some appealing marbling, achieving outstanding results largely depends on how you handle and prepare the cut. Much like round or chuck cuts, tri-tip can hide a wealth of connective tissue—those silvery lines of muscle fibers that, if left unaddressed, can make your meal feel like you're chewing on shoe leather, according to the chef.
According to Executive Chef David Rose from Omaha Steaks, more enormous steaks like bone-in ribeyes can be like kryptonite for amateur cooks. He affectionately calls these hefty cuts "king cuts," he's not wrong about the cooking challenge they present. Rose, a former finalist on the reality TV series Food Network Star, points out that the main issue with these colossal cuts is their sheer size, making it too easy to sear the outside while the inside remains undercooked.
But there's another twist in the tale regarding bone-in steaks. While the bone is believed to enhance the overall flavor of the meat, it also acts as a culinary saboteur, causing uneven cooking. The heart closest to the bone takes its sweet time to reach the desired doneness compared to the rest of the steak.
Chef Nunez chimes in with a valuable tip: steer clear of cooking bone-in steaks in a pan. "It's difficult to get a good sear with the bone in the way," he advises.
Now, let's dive into the slightly controversial world of thin-cut steaks. Some chefs are all about them because they're budget-friendly, bursting with flavor, and cook up in a flash on a grill or cast iron skillet. Conversely, others argue that getting them right—somewhere between overdone and undercooked—is a bit like walking a tightrope.
Walter Nunez weighs in, "Both flank and skirt steaks, despite their bold flavors, come with a reputation for being on the tougher side, potentially making them a challenge to cook at home - unless you've got a scorching hot grill or don't mind setting off the smoke alarm." He cautions that with these cuts, precision is critical; anything beyond medium rare is considered overcooked, resulting in a jaw workout.
Regarding hanger steak, Peter Sidwell suggests slow cooking methods like braising or stewing to yield delightful results. However, avoid this demanding cut if you need more time or patience. While hanger steak boasts fantastic flavor and is Sidwell's favorite, he notes that its irregular shape can make achieving even doneness a bit tricky, making it a better fit for seasoned cooks comfortable with the quirks of uneven cooking.
The strip steak goes by various names, like Ambassador Steak, Kansas City strip, Omaha strip, and most famously, the New York strip. It's cut from the short loin of the cow, has a firm yet tender texture, and is usually served without bones, which makes it quite enjoyable.
So, what's the issue?
Chef Nunez has a concern, and it's about the cost of this fancy cut. While the New York strip has many good qualities, it's also one of the pricier steaks you can buy—a gem you don't want to mess up if you're still learning to cook.
"

"

We serve New York and Kansas City strip steaks at The Rex, our specialty. But I wouldn't necessarily recommend these cuts for home cooks unless you're confident in your cooking skills
advises Nunez.
"

"

Save these steaks for a special night out at a steakhouse; there's nothing worse than overcooking or burning an expensive piece of meat and not being able to enjoy it.
However, if you're feeling brave and want to try it, the chef suggests using the reverse searing method with the New York strip, which he finds forgiving and worth a shot.